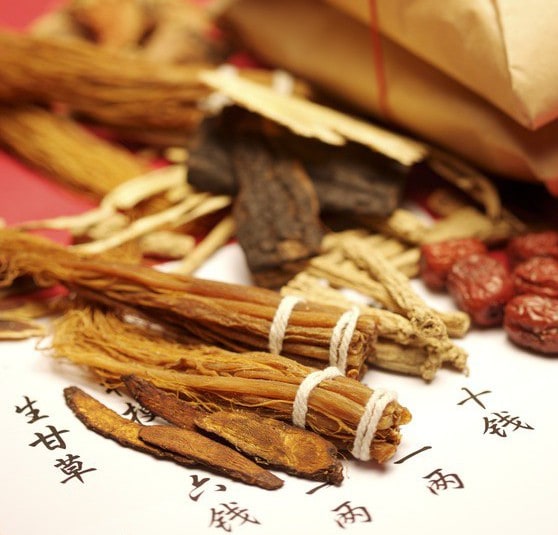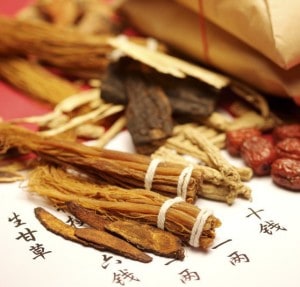 Various physiological or pathological changes occur in the body of women during pregnancy and after labor. No matter it is a natural birth or a cesarean section, it will lead to the loss of Qi (means vital energy) and blood. Weak Qi and blood often means weakened immune function. At the same time, increased blood viscosity and coagulation make it is easy to aggregate into blood stasis. These lead to prolonged recovery or cause other postpartum issues. Hence it is important to prevent postpartum issues. Traditional Chinese medicine has been used to help new mothers to regulate and nourish Qi and blood, promote blood circulation. It can prevent or reduce various postpartum symptoms, quickly restore visceral functions, effectively balance yin and yang of your body.  It is helpful for your body to recover and good milk supply.
妇女产后机体出现各种生理或病理的变化。无论是自然生产或剖腹产都会导致气血流失,气血虚弱出现免疫功能低下,抗病能力弱。同时因为血液粘度增高,凝固性强,易聚集成瘀致恢复时间延长或引起其他相关产后诸病,因此产后病的防治相当重要。传统上中医药被用于帮助产妇调理,以益气养血、活血化淤。从而预防或减少产后各种症状,迅速恢复脏腑机能,有效地协调阴阳、平衡体质,防止皮肤老化,葆有肌肤弹性,恢复完美体形,使奶水充盈,确保新生儿更加健康。
It is a tradition in China for new mothers to take herbal medicine after giving birth. Some mothers with postpartum anaemia and sweating are easy to catch a cold, or have symptoms such as constipation, haemorrhoids,  prolonged bleeding (lochia), wound infection, joints pain,cold sores, lack of milk or poor milk flow, postpartum depression. Some mothers use them to promote the early recovery of the uterus and vagina, prevent uterine prolapse and quickly restore the body.
很多新妈妈产后经常会进行中药调理。有些妈妈产后贫血虚汗易感冒,或有恶露不尽、伤口感染、腰腹或关节疼痛、手足水肿、口舌生疮、乳汁缺少或排乳不畅、情绪低落抑郁、大便秘结或痔疮等症状。有些妈妈则想要促进子宫、阴道早日恢复,预防子宫脱垂和养颜美容,迅速恢复身材等。
There are some prescriptions and over-the-counter medicines on the market, but they must be used with caution. After giving birth there are some changes in the body. This stage will be different from normal and different from the time of pregnancy. As each mother's physique and needs are different, the use of Chinese medicine should be different too. For example, it is necessary to remove blood stasis if there is congestion after childbirth. If there is no blood stasis, there is no need to do so. Some people will take ginseng to replenish deficiency. However, the mother may experience insomnia, irritability, restlessness and other adverse reactions. These could affect postpartum recovery.
市面上有一些药方和成药,但须谨慎使用。准妈妈分娩后,身体的机能会发生一些改变,这个阶段会不同于平常,与怀孕的时候也不同,每个妈妈体质和需求也不同,使用中药应有所讲究和禁忌。比如,产后有淤血的情况才要化瘀,没有淤血的情况不需要刻意地化瘀;有些会服用人参以补虚,结果产妇出现失眠、烦躁、心神不安等不良反应而影响产后恢复。
Therefore, confinement prescriptions cannot be the same. It is safe and reasonable to see a properly trained Chinese medicine doctor. He/she can make appropriate diagnosis according to your individual physical conditions, then make a personalised management plan.
所以坐月子所用药方不可一成不变,要让正规注册的中医师去根据不同产妇体质,不同时期,身体个人状况综合评估适当调整,然后制定个性化的调理方案才安全合理。
产前 Prenatal
A couple of weeks before labor you can visit our clinic. Have a consultation with our fully trained Chinese medicine doctors. We will gather your full health information based on Chinese medicine diagnosis approaches, such as observation, inquiring listening , inspection and pulse taking. According to your individual conditions, we give the most professional prescriptions and guidances.
产前1~2周左右孕妇可亲自到我们诊所由专家看诊,根据望、闻、问、切等方式,建立个人档案。根据孕妇自身的情况,给予最专业的生产指引和信心。
产后 Postpartum
Confinement after childbirth usually takes one month. According to your conditions, you may be given different herbs, including decoctions, granules or bath herbs.  After entering the fifth week, you can resume a light diet, or reduce the frequency of taking tonics. If take good care of yourselves during the whole confinement period, you may even notice some improvement of your past health issues, such as period pain, irregular period, cold hands and feet.
Should there is a need to withdraw milk, a special herbal formula is available too.
生产后坐月子通常以一个月为准,每周都有不同的中药根据不同的情况给产妇煎服或冲服,洗泡或煲汤料。进入第五周之后,产妇就可以恢复清淡、正常饮食,或者降低进补的频率。产妇在整个月子期间如能好好调养,通常原本有的一些妇女病和原发性经痛、生理期不顺,还有手脚冰冷的情况也会改善许多。
如有退奶需求者,则有专门汤方可供使用。
调理方案 Management Plan
At Almond Wellness Centre telephone or WeChat consultations is available. Afterwards we may prescribe the herbal formula. You may have family members come to our clinics to pick up the herbs.
If you have any questions during the confinement period, you can consult by telephone or WeChat.
在杏林中医中心我们会通过辩证的方法,对产妇进行产后电话或微信问诊及看舌苔后开出药方,由家人到诊所领取煎服中草药包或冲泡浓缩药粉以及各种泡洗或煲汤的药包。
月子期间如有各种疑问,可通过电话或微信等咨询方式,足不出门就可以得到医师的专业回复,拥有你的私人中医师。
疗程:4 周
Course: 4 weeks
You can come to the clinic for a face-to-face consultation with a Chinese medicine practitioner before you give birth. After giving birth phone consultation is available.
Chinese medicine package
4 week's dosage, including raw herbs, and/or concentrated granules, herbs for bath, etc.