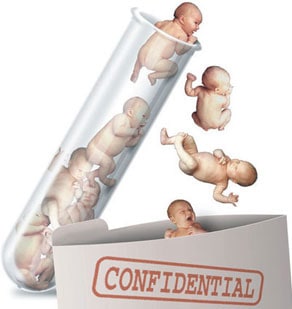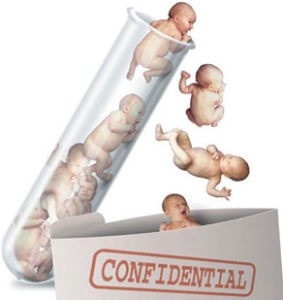 Throughout history, acupuncture and Chinese herbal medicine have been employed as traditional methods for addressing infertility, with a rich lineage spanning thousands of years. Recently a few studies also showed acupuncture benefit women undergoing in vitro fertilisation (IVF) treatment.
Our dedicated team of practitioners will work closely with you, combining their expertise in acupuncture and Chinese herbal medicine to provide comprehensive support throughout your IVF process. We understand the emotional and physical challenges associated with fertility treatments, and our aim is to provide a nurturing and empowering experience for you.
If you are considering or are ready for IVF, we have designed a treatment plan for you. Our IVF support acupuncture protocols are evidence-based, and tailored for your individual conditions. And we are continuously refined based on the latest evidence. By integrating the ancient wisdom of acupuncture with modern medical advancements, we strive to offer you the best possible care and support during this important chapter of your life.
Who can benefit from IVF support acupuncture and/or Chinese medicine?
You may consider acupuncture  and/or Chinese herbal medicine if: 
You are over 35,
or
any of the following situation applies to you:
Excess weight

Amenorrhea – no period

No ovulation or no regular ovulation

Age related infertility

Endometriosis

PCOS
Preparation for IVF cycle
To maximise your chances of IVF success, we recommend a three-month preparation period before starting the IVF stimulation. During this time, our focus is to address any conditions or factors that could potentially impact the outcome of your IVF treatment.
Our comprehensive approach includes a combination of acupuncture and/or Chinese herbal medicine, dietary supplements, and lifestyle advice tailored to your individual needs. These therapies aim to optimise your overall health and create an optimal environment for conception.
In addition to acupuncture and Chinese herbal medicine, we may incorporate other therapeutic modalities such as cupping, massage therapy, or moxibustion to further support your well-being during the preparation phase.
No herbs when having stimulation injections
Once you begin the drug stimulation phase of your IVF cycle, we will discontinue the use of Chinese herbal medicine. This precaution is taken to prevent any potential interactions between herbs and the medications used during IVF. However, acupuncture continues to be an integral part of your treatment plan, and we recommend receiving acupuncture sessions twice weekly until the embryo transfer.
By undergoing a thorough preparation period and integrating acupuncture into your IVF journey, we strive to optimise your chances of success. Our dedicated team of practitioners will guide and support you throughout the process, ensuring that you receive the best possible care and personalised attention.
Please note that it is crucial to consult with your IVF specialist and inform them about your acupuncture and Chinese medicine treatments to ensure coordinated and safe care.
On the day of embryo transfer
We suggest acupuncture two times on the day of embryo transfer –  before and after. After transfer you may continue acupuncture every 3 days. If tested positive, we recommend acupuncture once per week up to week13. 
Repeated embryo implantation failure
In this case we recommend the 3 month preparation treatment.
If you are having a natural cycle FET (frozen embryo transfer) we recommend acupuncture twice weekly before transfer.While on the day of EFT you may need have two treatment –  before and after transfer.
This treatment aim to benefit:
repeated IVF transfers with no success

repeated miscarriages with unknown reason

advanced age women at risk of miscarriage

endometrial lining is thin or poor in quality
Poor responders to FSH stimulation
You may have at least one stimulation with poor response, such as little or no follicle growing. In TCM few follicles growth suggests your fertility energy – the 'Jing'  has been depleted. In this case we highly recommend you have 3 months preparation before start next stimulation cycle.  Treatment includes regular acupuncture, Chinese herbal medicine, vitamins and dietary changes. Most of these patients are at low risk of hyper-stimulation, therefore you may continue Chinese herbal medicine right through the stimulation.
This treatment aim to benefit:
multiple IVF stimulations with very small amounts or no follicles collected

multiple IVF stimulations with decreasing amounts of follicles collected

age related infertility
Poor egg quality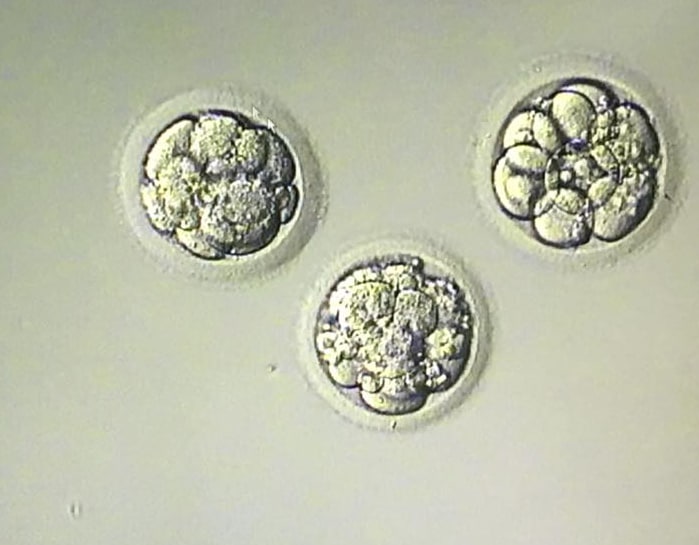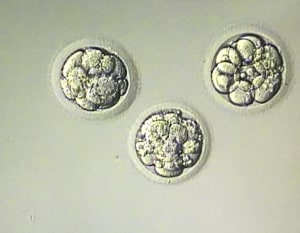 Some women have a large amount of follicles collected. However few of the follicles are of maturity, poor quality and or do not survive. We recommend 3 months preparation before the next IVF stimulation cycles begins.
Treatment includes regular acupuncture, Chinese herbal medicine, supplements and dietary changes.
Traditional Chinese medicine prospective: You may have many follicles collected however none survived for transfer. This suggests that your ovaries may lack the 'Qi' (vital energy). Your ovaries' blood circulation also failed to nourish and develop the follicles.
Male factor
– it takes two
The quality and quantity of sperm can be an issue even when ICSI is being used. We suggest acupuncture treatment weekly. It can be combined with vitamin supplements and Chinese herbal medicine. Treatment is 3 months prior to IVF as a full sperm regeneration cycle takes over 2 months.

Acupuncture on the day of embryo transfer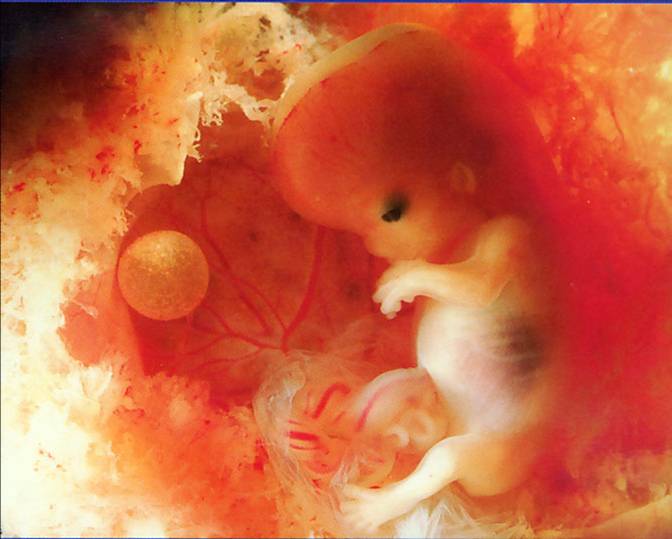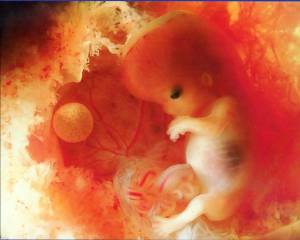 Treatment
Two acupuncture treatment on the day of embryo transfer: One before the transfer and another one after.

Each treatment lasts from 25 to 30 minutes.
Acupuncture before and during the medication phase of IVF
Clinical trials showed that acupuncture before and during IVF increases blood flow to the uterus and ovaries. In addition, acupuncture appears to regulate fertility hormones which may contribute to follicle development and increased implantation. These trials reported increased pregnancy rates based on this protocol.
Two treatments per week for six weeks before egg retrieval (optimal) plus

treatment at the time of embryo transfer (schedule 1)
Acupuncture after egg collection
In order to help prepare a calm environment for the arrival of an embryo for day five transfers, we recommend that acupuncture three days after egg collection . This treatment can be combined with the programs above.
Acupuncture and cupping 2~3 days after the egg collection – reduce pain and bloating feeling
Acupuncture for frozen embryo transfer including donor eggs
Acupuncture treatment before and during IVF increases blood flow to the uterus and ovaries. And acupuncture appears to regulate fertility hormones which may help follicle development and improve implantation.
Two treatments per week for four weeks before embryo transfer, plus treatment on the day of transfer.
Almond Wellness Centre Coburg and Ringwood clinics
Almond Wellness Centre located in Victoria's Coburg and Ringwood area, is a multidisciplinary clinic dedicated to promoting wellness. At our clinics, we emphasise the importance of comprehensive healthcare that considers the entirety of an individual. Our approach involves treating each person as a unique individual, taking into account their lifestyle, diet, environment, emotions, and attitude.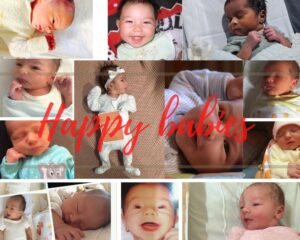 Whether you are in search of treatment for a particular health issue such as fertility IVF support or aiming to enhance your overall well-being, Almond Wellness Centre is dedicated to delivering personalised care tailored to your needs. Our goal is to assist you in achieving your health objectives and supporting your journey towards optimal wellness.
Fully qualified practitioners
At Almond Wellness Centre all practitioners are full time (5~8 years) university trained, fully qualified. Everyone meets the highest standard of Australian health registration requirement (AHPRA).
We've also completed comprehensive trainings in reproductive health. Trainings include TCM gynaecology and obstetrics, IVF acupuncture support, and pre/ post natal treatment.
Our practitioners have extensive knowledge including Traditional Chinese Medicine and modern medicine in women's health and fertility.
As each person is different, if you or someone you care about is preparing to get pregnant or having treatment of fertility issues, and would like to explore the potential benefits of Chinese medicine acupuncture, please don't hesitate to contact us. Our fully qualified registered acupuncture Chinese medicine practitioners in both Coburg clinic and Ringwood clinic are here to provide information and assistance. We will assess your specific condition, take into account your medical history, and develop a treatment plan tailored to your needs.
Both Coburg and Ringwood clinic open 7 days per week
For your convenience, both Coburg and Ringwood acupuncture clinics are open 7 days per week.
If you've already booked an Embryo Transfer with your IVF clinic, please talk to our friendly receptionist. We may be able to book IVF support acupuncture on any day as a prioritising appointment.
References:
The effects of acupuncture on pregnancy outcomes of in vitro fertilisation: a systematic review and meta-analysis. BMC Complement Altern Med. 2019 Jun 14;19(1):131.
https://www.ncbi.nlm.nih.gov/pubmed/31200701
Authors conclusions:
Our analysis finds a benefit of acupuncture for IVF outcomes in women with a history of unsuccessful IVF attempt, and number of acupuncture treatments is a potential influential factor. Given the poor reporting and methodological flaws of existing studies, studies with larger scales and better methodologies are needed to verify these findings.
Impact of whole systems traditional Chinese medicine on in-vitro fertilisation outcomes
Reproductive BioMedicine Online (2015) 30, 602–612
https://www.rbmojournal.com/article/S1472-6483(15)00092-9/pdf
In this retrospective cohort study, 1231 IVF patient records were reviewed to assess the effect of adjuvant WS-TCM on IVF outcomes compared among three groups:
IVF with no additional treatment;
IVF and elective acupuncture on day of embryo transfer; or
IVF and elective WS-TCM.
The primary outcome was live birth.
Of 1069 non-donor cycles, WS-TCM was associated with greater odds of live birth compared with IVF alone or embryo transfer with acupuncture only.
Of 162 donor cycles, WS-TCM was associated with increased live births compared with all groups (odds Ratio [OR] 3.72; 95% CI 1.05 to 13.24, unadjusted) or embryo transfer with acupuncture only (OR 4.09; 95% CI: 1.02 to 16.38, unadjusted).
Overall, IVF with adjuvant WS-TCM (Whole Systems Traditional Chinese Medicine) was associated with greater odds of live birth in donor and non-donor cycles.
These results should be taken cautiously as more rigorous research is needed.
Chinese herbal medicine for female infertility: An updated meta-analysis. Complement Ther Med. 2015 Feb;23(1):116-28.
https://www.sciencedirect.com/science/article/pii/S0965229914001915
Forty RCTs involving 4247 women with infertility were included in this systematic review.
Author's conclusions:
Our review suggests that management of female infertility with Chinese herbal medicine can improve pregnancy rates 2-fold within a 3–6 month period compared with Western medical fertility drug therapy.
In addition, fertility indicators such as ovulation rates, cervical mucus score, biphasic basal body temperature, and appropriate thickness of the endometrial lining were positively influenced by CHM therapy, indicating an ameliorating physiological effect conducive for a viable pregnancy.