Richard Yates
Acupuncturist, Remedial Massage Therapist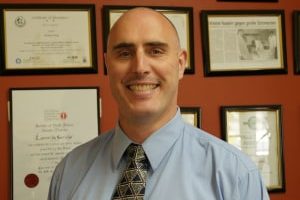 Richard Yates
Bachelor of Health Science - Acupuncture
Diploma of Health - Remedial Massage
Registered Acupuncturist
Remedial massage therapist
Accredited Member of Australian Traditional Medicine Society (ATMS)
Richard is registered with the Chinese Medicine Board of Australia and is a member of the Australian Traditional Medicine Society (ATMS).
He graduated in Remedial Massage from the Melbourne School of Tactile Therapies in 1998, and in Acupuncture from the Melbourne College of Natural Medicine (now Endeavour College of Natural Health) in 2003.
Richard has practiced massage since 1998, and Acupuncture since 2005.
His massage techniques include, amongst others:
Remedial, Thai, Chinese, Sports, Relaxation, Trigger Points, Mobilising Massage, Cross Tendon Technique, and Acupressure.
As well as Acupuncture using needles, Richard also incorporates, Cupping, Gua Sha and Moxibustion.
His main interests include Musculoskeletal, Sports injuries, and Traumatology, as well as general health issues.
Richard practices Yang style Tai Chi and has found it invaluable in maintaining health.
Treatment and Service provided
Acupuncture
Remedial Massage Therapy
Specially interested areas
Musculoskeletal conditions
Pain management: headache, migraine, arthritis
Available Day and Time
Richard is available at Ringwood clinic:
Mondays: 10am ~ 2pm
Wednesdays 10am ~ 6pm
Thursdays 10am ~ 6pm
Sunday: 10am ~4pm