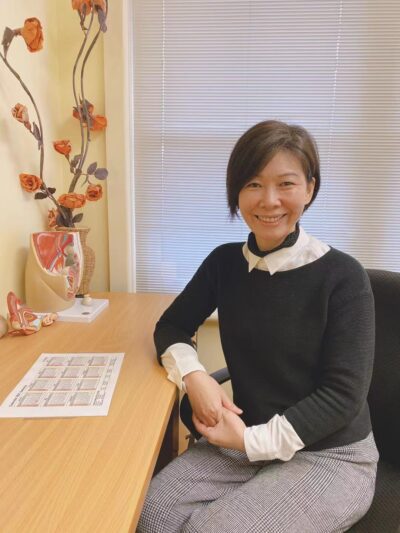 Ting Okamura, Counsellor
Bachelor  in Counselling
Accredited member – Australian Counselling Association
Available on:
Wednesday: 10am-6pm
Saturday: 3:30pm ~6pm
Sunday: 9am-5pm
By appointment only
Fees
Initial (60mins):  $120
follow up (50mins):  $100
Hi I am Ting, your local counsellor at Almond Wellness Centre, registered member of Australian Counselling Association (ACA). I hold a bachelor degree of counselling and have a certificate of Working With Children(WWC).
I have many years of working experiences in a clinic supporting patients with fertility issues. I also worked in a secondary school wellbeing team for supporting parent groups, and volunteered in Lifeline helping crisis clients.
Counselling style
There are many different approaches to conducting counselling sessions. I favour person-centred counselling therapy at Almond Wellness Centre, as everyone is unique – different backgrounds, has unique life experiences and expectations. Understanding how problems begin all depends on our value system. Through counselling, we can explore how we form our value system, understand the deeper thoughts that we are not often able to reach, and improve our self-awareness. In this way, you can break through the cycle that often is not easy to see by yourself.
I believe that Acceptance and Commitment Therapy (ACT) can be very helpful for clients wishing to better equip themselves for their life's journey.
What types of clients do I work with?
I am interested in helping clients who are dealing with fertility issues. Apart from physical illness reasons, there are many factors that can cause infertility, such as anxiety, stress, prior sickness, nervousness, worrying, etc. Issues from the past that has never got resolved may potentially cause fertility trouble unconsciously. And sometimes, just simply feeling understood can lower the level of stress and anxiety. This, in turn, can increase the possibility of pregnancy.
I am also interested in supporting clients with anxiety, depression, insomnia, middle-age crisis, life challenges, suicidal thoughts, family issues, relationship and parenting issues. Many issues cause life in jeopardy because the needs are not being met. When this happens enough times, the stress level also accumulates until it goes out of hand. To find out the pressing needs and try to resolve them can really relax a soul.
I have experience in working with many parents when I was supporting secondary students. I found that many busy parents do not know how to communicate with their teenage children, which made me want to be the bridge in between.
How many sessions does it take until the issues are solved?
This would be a hard question to answer, because this would depend on your motivation to solve the issue, the willingness of your cooperation, the frequency of your visit, the issues' complicated degree, and the level of honest presenting in the session, etc.
It would be fair to say that the self-exploring process does take a while, however, it might benefit you for the rest of your life.
Drop me a line should you need any help. I look forward to working with you and support you through your life journey.