Pregnancy Preparation & IVF Support
Plan to have a family and want to conceive naturally?
Preparing to have fertility treatment or already start IVF?
Have multiple failed IVF sessions, or low ovarian reserve?
Want help to relieve the discomfort while you are under fertility treatment?
Getting stressed, frustrated, feel isolated, sad and confused while going through your journey of IVF?
Want to know if acupuncture Chinese medicine or other natural remedies may assist in your fertility treatment with your fertility specialist?
Or you are already pregnant?
Contact Us Now!
Fully qualified
All practitioners are university trained, fully qualified, registered acupuncturists and Chinese herbalists who meet the highest standard of Australian registration requirement.
Extensive training
All practitioners have completed extensive training in reproductive health including TCM gynaecology and obstetrics, IVF acupuncture support, and pre/ post natal treatment.
We have abundant knowledge including Traditional Chinese Medicine and modern medicine in women's health and fertility.
Holistic approach
We work together with your fertility specialist, ensuring you have the best possible care and treatment;
Our approaches are based on both wisdom of traditional Chinese medicine and modern research;
Our diagnoses combine western medicine blood tests and scans with traditional Chinese medicine examinations;
Your management plan will be comprehensive. It includes acupuncture, moxibustion, Chinese herbal medicine, cupping, manual treatment, diet and nutritional support. We provide advice for lifestyle change and supplements;
The Protocol of IVF acupuncture support program is research based;
Most importantly, your fertility journey and experience with us will be as comforting, encouraging and reassuring as possible.
Tailored management
Your managing plan is totally unique to you. It is tailored according to your age, history, western medicine diagnosis, western medicine fertility treatment plan, and/or different stage of IVF.
We believe that your body is dynamically changing all the time. Therefore, each visit your treatment may vary according to:
Different phases of your period cycle;
Associate symptoms such as: pains, emotions, digestion, sleep, energy, etc.
Different signs: Basal body temperature (BBT), pulse, tongue, fertile mucus, etc.
Have question? Want to make an appointment? Contact us now
Fertility supportive care
Optimise your ability to conceive by:
Reduce stress related hormone issues
Improve sleep quality and physical energy
Manage your weight by improving your energy, reducing stress, and with better diet and life style
Alleviate pain and other symptoms associated with endometriosis, PCOS, irregular menstrual period
Improve blood flow to the ovaries and uterus – Encourage optimal function of ovaries which may influence the menstrual cycle and ovulation
May help to maintain the optimal thickness of uterus lining.
Increase the chance of getting pregnant naturally with better diet, life style
ART IVF support
Together with your fertility IVF specialist, we use acupuncture and Chinese herbal medicine as adjunct treatment to assist with ART & IVF success.
When prepare for your IVF cycle, we may assist in
Regulating your hormones;
Improving the menstrual cycle;
Promoting ovulation whilst relieving your stress by working on the central nervous system;
Acupuncture reduces stress. It helps relax both your mind and body including the uterus.
Managing plan starts 3 months prior to your IVF cycle, with weekly acupuncture and/or Chinese herbal medicine.
On the day of IVF transfer we provide acupuncture before and immediately after your procedure, in hoping to increase the change of embryo implantation.
Male factor infertility
Sperm quality – advice for better diet, life style change.
Some supplements and Chinese herbal medicine as natural antioxidants may also help improve sperm quality.
Reduce symptoms during early stage of pregnancy such as morning sickness, fatigue, headache
Alleviate lower back and hip pain
Providing more blood flow to uterus
Labor preparation and postpartum care

We care about you
We listen to you.
We care about you both physically and mentally.
Your experience will be as comforting, encouraging and reassuring as possible.
Your privacy is respected at all times.

Fully qualified practitioners
All of our practitioners have completed extensive training in reproductive health including TCM gynaecology and obstetrics, IVF acupuncture support, and pre/ post natal treatment.
We have abundant knowledge including Traditional Chinese Medicine and modern medicine in women's health and fertility.  Our chief practitioner Dr. Richard Zeng (TCM) has over 25 years full time professional experience in China, Germany and Australia hospitals and clinics. We won't be 'Practicing' with your health.

Safety is first priority
We only use sterilised, single-use disposable needles and high quality herbs/supplements. Your treatment and the whole experience with us is comfortable and relaxing.
When to start?
You should contact us now if any one or more of the following situations apply to you:
Age factor
You are over 36 years old
Between 30-35 years old and have not conceived after trying for six months
29 years old or younger and not conceived after trying for over one year
Period
You don't have regular menstrual cycles;
Your cycle is less than 25 days or over 40 days
Your have severe pre-menstrual tension or extreme menstrual cramping;
Ovulation
You are not sure if you're ovulating or not;
You don't notice any fertile mucus
You have ovulation pain or mid-cycle spotting
Assisted Reproductive Technology (ART)
You have previous failed ART treatments such as IUI, IVF;
You are preparing for fertility treatments, e.g. IUI, IVF
Existing Diagnosis & History
Your have two or more consecutive miscarriages
Your progesterone levels are lower than normal
You have been diagnosed with PCOS/PCOD, Endometriosis
Your ovarian reserve is low
Your partner's sperm testing shows abnormal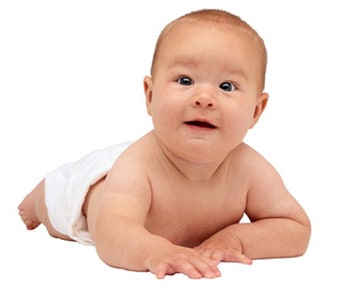 FAQ
I have already started my IVF stimulation am I too late to start acupuncture?
No it's never too late to have acupuncture. You can start acupuncture support at any time.
It is my first IVF attempt, can I still use acupuncture?
Sure you can. We can support you through the first IVF stimulation. In some cases a woman only needs one round.
My husband has a low sperm count, we will be using ICSI. Can I use acupuncture to support myself during IVF?
In this case we recommend seeing both partners for IVF support.
How many treatments will I need?
There are many variables, depending on previous history and condition. We suggest weekly for 3 months prior to IVF stimulation for those with a history of infertility.
However each individual varies, so please talk to your highly qualified practitioners at our centres.
Apart from acupuncture are there any other treatments I should consider?
Yes based on individual needs your practitioner may suggest vitamins, Chinese herbs, lifestyle and diet changes.
Is changing my diet important?
Diet changes can be very important. Nutritional deficiencies such as Iron can impact your results. Your practitioner will take into account your individual needs and tailor some changes for you.
I need to lose a few kilos how will this affect my treatment?
Generally speaking we suggest the a woman lose weight before starting IVF, however we can assist in the weight control and start the three months preparation during this time.
What is the age of the oldest woman to conceive?
Woman who is over 40 can still conceived naturally.
Quite a few cases conceived naturally while doing her preparation for IVF in her 40's. I can think of many cases of successful combination of IVF with Acupuncture over the age of 40.
We have also dealt with clients with advanced age using donor eggs/embryos.
What if my FSH levels is high?
Are there any particular supplements that I should take?
For a women as a general rule we may suggest some supplements. Depend on you individual needs you may need some variations. Common variations include:
Pregnancy multi-vitamins
Fish oil
Vitamin E
Zinc
Royal Jelly
Deer velvet
Vitamin D
Iron
Do I need to take herbal medicine?
You don't have to. Your treatment is entirely up to you. However, in some cases herbs are crucial to the success.
Do herbs taste bad?
They certainly not taste great. However after a few time you will get use to the taste, and may start to like it because you can feel the benefit from the herbs.
We use a combination of herbs:
Raw herbs: The traditional raw herbs taste bitter but are the strongest variety. Raw herbs have been used in China for hundreds if not thousands of years.  They are not tasty but are more potent and work great!
Granulated herbs: less bitter however they are less potent.
Patent herbal pills: great for those who cannot handle the taste but are weaker.
Once I am pregnant should I continue with Acupuncture?
We recommend that a woman should continue with acupuncture for several reasons;
• Acupuncture helps relieve symptoms of morning sickness
• Acupuncture can help with general health complaints in pregnancy such as pains aches, poor sleep, low energy
• In the last trimester acupuncture can get the body ready for a natural labour
The frequency will be discussed with your practitioner due to individual conditions. Often weekly acupuncture is recommended with or without Chinese herbal medicines.
Recent Researches
About research
Acupuncture Chinese medicine have been used to help fertility in China for centuries. Lately more and more studies have been undertaking to determine whether acupuncture Chinese herbal medicine can assist in fertility.
Your fertility specialist may recommend acupuncture as an adjunct treatment that may assist with IVF treatment. There is continuing research about how acupuncture can assist with the effectiveness of IVF treatment.
Listed here are just a few recent studies about acupuncture and Chinese herbal medicine in fertility management.
You should consult your treating practitioners about how acupuncture may be able to help you.
Reviews of Acupuncture Chinese medicine for IVF Support
The effects of acupuncture on pregnancy outcomes of in vitro fertilization: a systematic review and meta-analysis.
BMC Complement Altern Med. 2019 Jun 14;19(1):131.
Authors conclusions:
Our analysis finds a benefit of acupuncture for IVF outcomes in women with a history of unsuccessful IVF attempt, and number of acupuncture treatments is a potential influential factor. Given the poor reporting and methodological flaws of existing studies, studies with larger scales and better methodologies are needed to verify these findings.
https://www.ncbi.nlm.nih.gov/pubmed/31200701
Impact of whole systems traditional Chinese medicine on in-vitro fertilization outcomes
Reproductive BioMedicine Online (2015) 30, 602–612
In this retrospective cohort study, 1231 IVF patient records were reviewed to assess the effect of adjuvant WS-TCM on IVF outcomes compared among three groups:
IVF with no additional treatment;
IVF and elective acupuncture on day of embryo transfer; or
IVF and elective WS-TCM.
The primary outcome was live birth.
Of 1069 non-donor cycles, WS-TCM was associated with greater odds of live birth compared with IVF alone or embryo transfer with acupuncture only.
Of 162 donor cycles, WS-TCM was associated with increased live births compared with all groups (odds Ratio [OR] 3.72; 95% CI 1.05 to 13.24, unadjusted) or embryo transfer with acupuncture only (OR 4.09; 95% CI: 1.02 to 16.38, unadjusted).
Overall, IVF with adjuvant WS-TCM (Whole Systems Traditional Chinese Medicine) was associated with greater odds of live birth in donor and non-donor cycles.
These results should be taken cautiously as more rigorous research is needed.
https://www.rbmojournal.com/article/S1472-6483(15)00092-9/pdf
Effects of Chinese herbs combined with in vitro fertilization and embryo transplantation on infertility: a clinical randomized controlled trial.
J Tradit Chin Med. 2014 Jun;34(3):267-73.
CONCLUSION:
Our findings indicate that Chinese herbs increase endometrial thickness, improve the quality of fertility and embryo, and promote embryonic nidation, thus enhancing the success rate of in vitro fertilization/intracytoplasmic sperm injection-embryo transplantation cycle. Using Chinese herbs improves the outcomes and safety of assisted reproductive technologies.
https://www.ncbi.nlm.nih.gov/pubmed/24992752
Chinese herbal medicine for infertility
Chinese herbal medicine for female infertility: An updated meta-analysis
Complement Ther Med. 2015 Feb;23(1):116-28.
Forty RCTs involving 4247 women with infertility were included in this systematic review.
Author's conclusions:
Our review suggests that management of female infertility with Chinese herbal medicine can improve pregnancy rates 2-fold within a 3–6 month period compared with Western medical fertility drug therapy.
In addition, fertility indicators such as ovulation rates, cervical mucus score, biphasic basal body temperature, and appropriate thickness of the endometrial lining were positively influenced by CHM therapy, indicating an ameliorating physiological effect conducive for a viable pregnancy.
https://www.sciencedirect.com/science/article/pii/S0965229914001915
Ovarian reserve
Traditional Chinese Medicine for Diminished Ovarian Reserve: A Systematic Review and Meta-analysis
Chinese Herbal Medicines, Volume 6, Issue 2, May 2014, Pages 93-102
Seventeen randomized controlled trials involving 1174 patients were included. Meta-analysis indicated that TCM was superior to Western medicine (WM) in reducing basal serum FSH level, and the effect was more obvious two months after the last, and increasing antral follicle count. The review also revealed the positive role of CMM as an adjuvant to IVF-ET in improving pregnancy rate.
Author's conclusions:
TCM, with its unique way of replenishing the kidney, may provide an effective and safe alternative therapy to patients with DOR.
https://www.sciencedirect.com/science/article/pii/S1674638414600149
Dysfunction of hypothalamic-pituitary-ovarian axis
Acupuncture normalizes dysfunction of hypothalamic-pituitary-ovarian axis.
https://www.ncbi.nlm.nih.gov/pubmed/9330669
Endometrial receptivity
Acupuncture in improving endometrial receptivity: a systematic review and meta-analysis
BMC Complementary and Alternative Medicine, volume 19, Article number: 61 (2019)
Author's conclusion:
The efficacy and safety of acupuncture on key outcomes in women with low ER is statistically significant, but the level of most evidence was very low or low. More large-scale, long-term RCTs with rigorous methodologies are needed.
Women's Sex Hormone
A Literature Review of Women's Sex Hormone Changes by Acupuncture Treatment: Analysis of Human and Animal Studies.
Evid Based Complement Alternat Med. 2018 Nov 15;2018:3752723
Acupuncture articles including analysis of sex hormones were searched in electronic databases from inception to June 2018. The methodological quality was assessed using modified CAMRADES tool. A total of 23 articles were selected and analyzed.
CONCLUSION:
This study possibly indicates that acupuncture changes sex hormone in various gynecological conditions in women.
Male sperm quality
The Therapeutic Effects of Traditional Chinese Medicine for Poor Semen Quality in Infertile Males
J Clin Med. 2018 Sep; 7(9): 239.
To further understand the effects of TCM on semen quality, we retrospectively enrolled patients with male infertility and poor semen quality at the Tainan Municipal Hospital in Taiwan between 2013 and 2016. Semen quality analysis in accordance with the WHO criteria is an essential step in the evaluation of male fertility status. Associations between the semen parameters and body mass index, smoking status, alcohol use, duration of infertility, and age were also analyzed.
A total of 126 male infertility patients with abnormal semen analysis were included in this study: 50 TCM users and 13 TCM non-users. The basic characteristics of the two groups were not significantly different.
TCM users account for 92.5% of the total semen improvement subjects.
In conclusion, TCM supplementation may have a beneficial role as improving sperm quality for infertility patients.
Effect of garlic (Allium sativum) on male fertility: a systematic review
A total of 18 experimental studies were included in the study. Thirteen studies evaluated garlic and 5 studies compared garlic effect with adriamycin, titanium dioxide, furan, vitamin E, N-acetylcysteine and cadmium. All studies were conducted in in vivo condition. The results of the studies indicated the potential effect of garlic on enhancing fertility and spermatogenesis, increasing the level of testosterone and improving the testicular structure.
Conclusion: Garlic can increase fertility probably due to its antioxidant properties. However, more clinical trials are recommended.
www.herbmedpharmacol.com/PDF/jhp-5336
The effects of traditional Korean medicine in infertile male patients with poor semen quality: A retrospective study
J Herbmed Pharmacol. 2018; 7(4): 306-312.
Of the seventeen patients who continued unprotected intercourse after TKM treatment, twelve had spouses that subsequently conceived spontaneously (70.5%) within a year after TKM. Two patients had babies after intra uterine insemination (IUI) and in vitro fertilization (IVF), respectively.
Authors conclusions
TKM may provide an effective option for infertile male patients with poor semen quality. Further prospective studies with larger populations as well as randomised controlled trials are needed to confirm these results.
https://doi.org/10.1016/j.eujim.2016.01.007
Evaluation of the Spermatogenic Activity of Polyherbal Formulation in Oligospermic Males
Polyherbal formulation (PHF) is one of these herbal amalgams that can be used to treat sexual dysfunction including erectile dysfunction, impotence, ejaculation dysfunction, and hypogonadism. The pilot study was aimed at evaluating the capacity of PHF in enhancing the spermatogenic potential of oligospermic patients.
Authors conclusions
PHF could improve the quantity and quality of semen in a statistically significant manner in oligospermia male adults between the ages of 22 to 40 years, in comparison to the placebo, when used for 90 days, at 750 mg/d in three doses. PHF does also improve the serum testosterone; LH; and FSH level in a majority of PHF treated males, in comparison to the placebo.
The results suggested that the prepared PHF may be a new auspicious novel therapeutic amalgamation, which can be used to improve the spermatogenic potential of many oligospermic infertile men.
This spermatogenic property may be due to possible synergistic action of selected herbs' parts used in the preparation of PHF. However, further investigations are warranted to confirm and elucidate the effect of PHF on semen parameters.
Traditional Chinese Medicine as a Remedy for Male Infertility: A Review
World J Mens Health. 2019 May; 37(2): 175–185.
Overall, the effectiveness of TCM for Male Infertility has been confirmed by numerous studies, but many problems exist in these studies. The advantages of TCM and the differences between TCM and Western medicine, as well as unsolved problems and solutions, are summarized.
https://www.ncbi.nlm.nih.gov/pmc/articles/PMC6479084/#B55
Effect of Chinese Herbal Medicine on Male Infertility.
Int Rev Neurobiol. 2017;135:297-311
In this chapter we summarized recent development in basic research and clinical studies of CHM in treating male infertility. It has showed that CHM improved sperm motility and quality, increased sperm count and rebalanced inadequate hormone levels, and adjusted immune functions leading to the increased number of fertility. Further, CHM in combination with conventional therapies improved efficacy of conventional treatments. More studies are needed to indentify the new drugs from CHM and ensure safety, efficacy, and consistency of CHM.
Clinic babies
just a few…
Two Clinics, Open 7 days.
Look No Further. Call to make an appointment now!
Coburg clinic: 21 Bell Street, Coburg, Vic 3058
Ph: 03 9378 9479
Ringwood clinic: 31 Wantirna road, Ringwood, Vic 3134
Ph: 03 8802 1519