Natural Fertility & IVF Support
Want to conceive naturally?
Planning to started IVF treatment?
Have multiple failed IVF sessions?
Want help to reduce the side effects with Follicle Stimulating Hormone (FSH) drugs?
Getting frustrated, feel isolated, sad and confused while going through your journey of IVF?
Want to know if acupuncture TCM and natural medicine is right for you?
Contact Us Now!
Fully qualified
All practitioners are fully qualified, registered acupuncturists and Chinese herbalists who meet the highest standard of Australian registration requirement.
Extensive training in fertility pregnancy and women's health
All practitioners have completed extensive training in reproductive health including TCM gynaecology and obstetrics, IVF acupuncture support, and pre/ post natal treatment.
We have abundant knowledge including Traditional Chinese Medicine and modern medicine in women's health and fertility.
Holistic approach
Our approaches are based on both wisdom of traditional Chinese medicine and modern research:
Our diagnoses combine western medicine tests with traditional Chinese medicine examinations.
Our comprehensive treatment and advice include acupuncture, Chinese herbal medicine, diet and nutritional support, lifestyle change and supplements, etc.
Our IVF acupuncture support program protocol is research based.
Most importantly, your fertility journey and experience with us will be as comforting, encouraging and reassuring as possible.
Tailored treatment
Our TCM acupuncture treatment is totally unique to you – Each visit your treatment may vary according to:
Different stage of your period
Associate symptoms: pains, emotions, digestion, sleep, energy, etc.
Different signs: Basal body temperature (BBT), pulse, tongue, fertile mucus, etc.
Have question? Want to make an appointment? Contact us now
Natural conceiving
Reduce stress related hormone issues
Improve sleep quality and physical energy
Manage your weight
Alleviate symptoms associated with endometriosis, PCOS, pain, irregular menstrual period
Regulate ovulation
Increase the chance of getting pregnant naturally with better diet,  life style
IVF support
Together with your fertility IVF specialist, we use acupuncture and Chinese herbal medicine as adjunct treatment to assist with IVF success.
Male factor infertility
Sperm quality
Reduce symptoms during early stage of pregnancy such as morning sickness, fatigue, headache
Alleviate lower back and hip pain
Providing more blood flow to uterus
Labor preparation and postpartum care

We care about you
We listen to you.
We care about you both physically and mentally.
Your experience will be as comforting, encouraging and reassuring as possible.
Your privacy is respected at all times.

Fully qualified practitioners
All of our practitioners have completed extensive training in reproductive health including TCM gynaecology and obstetrics, IVF acupuncture support, and pre/ post natal treatment.
We have abundant knowledge including Traditional Chinese Medicine and modern medicine in women's health and fertility.  Our chief practitioner Dr. Richard Zeng (TCM) has over 25 years full time professional experience in China, Germany and Australia hospitals and clinics. We won't be 'Practicing' with your health.

Safety is first priority
We only use sterilised, single-use disposable needles and high quality herbs/supplements. Your treatment and the whole experience with us is comfortable and painless.
When to start?
You should contact us now if any one or more of the following situations apply to you:
Age factor
You are over 36 years old
Between 30-35 years old and have not conceived after trying for six months
29 years old or younger and not conceived after trying for over one year
Period
You don't have regular menstrual cycles;
Your cycle is less than 25 days or over 40 days
Your have severe pre-menstrual tension or extreme menstrual cramping;
Ovulation
You are not sure if you're ovulating or not;
You don't notice any fertile mucus
You have ovulation pain or mid-cycle spotting
Assisted Reproductive Technology (ART)
You have previous failed ART treatments such as IUI, IVF;
You are preparing for fertility treatments, e.g. IUI, IVF
Existing Diagnosis & History
Your have two or more consecutive miscarriages
Your progesterone levels are lower than normal
You have been diagnosed with PCOS/PCOD, Endometriosis
Your partner's sperm testing shows abnormal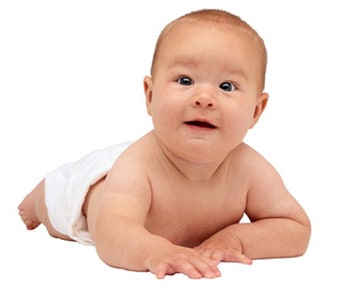 FAQ
I have already started my IVF stimulation am I too late to start Acupuncture?
No you can start Acupuncture support at any time.
It is my first IVF attempt, can I still use acupuncture?
Sure you can. We can support you through the first IVF stimulation. In some cases a woman only needs one round.
My husband has a low sperm count, we will be using ICSI. Can I use acupuncture to support myself during IVF?
In this case we recommend seeing both partners for IVF support.
How many treatments will I need?
There are many variables, depending on previous history and condition. We suggest weekly for 3 months prior to IVF stimulation for those with a history of infertility.
However each individual varies, so please talk to your highly qualified practitioners at our centres.
Apart from acupuncture are there any other treatments I should consider?
Yes based on individual needs your practitioner may suggest vitamins, Chinese herbs, lifestyle and diet changes.
Is changing my diet important?
Diet changes can be very important. Nutritional deficiencies such as Iron can impact your results. Your practitioner will take into account your individual needs and tailor some changes for you.
I need to lose a few kilos how will this affect my treatment?
Generally speaking we suggest the a woman lose weight before starting IVF, however we can assist in the weight control and start the three months preparation during this time.
What is the age of the oldest woman to conceive?
We have many clients over 40 who have conceived naturally. Lately one lady conceived naturally and just delivered a healthy baby with age of 44 .
Quite a few cases conceived naturally while doing her preparation for IVF in her 40's. I can think of many cases of successful combination of IVF with Acupuncture over the age of 40.
We have also dealt with clients with advanced age using donor embryos.
What if my FSH levels is high?
Are there any particular supplements that I should take?
For a women as a general rule we usually suggest:
• Pregnancy multi-vitamins,
• Fish oil
• Royal Jelly For the man;
• Deer velvet
However depending on you individual needs you may need variations some common variations include Vitamin D and iron.
Do I need to take herbal medicine?
You don't have to. Your treatment is entirely up to you. However, in some cases herbs are crucial to the success.
Do herbs taste bad?
They certainly not taste great. However after a few time you will get use to the taste, and may start to like it because you can feel the benefit from the herbs.
We use a combination of herbs:
Raw, granule and pills
The traditional raw herbs taste bitter but are the strongest variety. Raw herbs have been used in China for hundreds if not thousands of years to treat fertility, they are not always tasty but they work great!
Granulated herbs are less bitter however they are less potent. Pills are great for those who cannot handle the taste but are much weaker.
Once I am pregnant should I continue with Acupuncture?
We recommend that a woman should continue with acupuncture for several reasons;
• Acupuncture helps relieve symptoms of morning sickness
• Acupuncture can help with general health complaints in pregnancy such as pains aches, poor sleep, low energy
• In the last trimester acupuncture can get the body ready for a natural labour
The frequency will be discussed with your practitioner due to individual conditions. Often weekly acupuncture is recommended with or without Chinese herbal medicines.
Clinic babies
just a few…
Look No Further. Call to make an appointment now!
Coburg clinic: 21 Bell Street, Coburg, Vic 3058
Ph: 03 9378 9479
Ringwood clinic: 31 Wantirna road, Ringwood, Vic 3134
Ph: 03 8802 1519