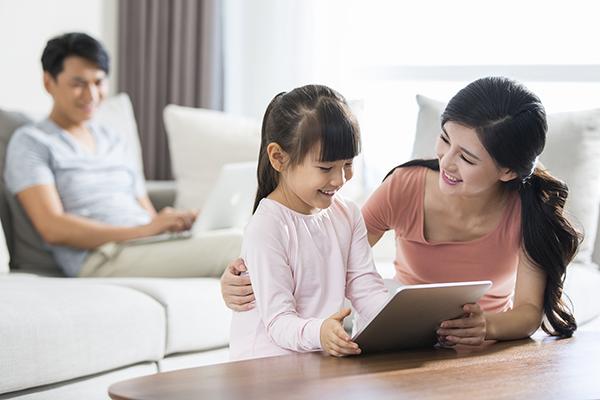 Author: Ting Okamura
COVID-19 has changed the way we live our everyday lives and there is no sign that it will end any time soon. With the periodic and unpredictable lockdowns, we have all had to quickly adapt to this new lifestyle. With more and more online studies, children are using digital devices almost every day. As such, internet dependence/addiction has become a common issue.
Addiction to digital devices causes many bad habits. From losing hours or sleep to losing motivation for fitness and wellbeing, many of our children are spending hours engaging in YouTube or TikTok video clips instead of achieving something more meaningful. These bad habits reduce dopamine production and release, which results in emotional numbness and negative feelings. The rates of anxiety and depression are skyrocketing.
As parents, we want our children to stay away from overuse of electronic devices and feel better. Owing to lockdown, it has become one of the biggest challenges.
Recognise and Accept
Ignoring or trying to change how your kids think or feel won't work. Lecturing them about their internet usage only creates more fights. Keep in mind that most of them would play sports or meet friends if it were allowed. Allow your children to have and express their feelings in a healthy way if they are anxious, impatient or frustrated. Give time for them to settle. Just being there for them already means a lot. Admitting and accepting that their feelings are true and real can relax their young souls.
11 Ways to Interact with Your Child Under 12
Here are 11 ways for you to interact with children under 12 years to keep them away from digital devices:
 Encourage them to write down or draw their present feelings or a place that relaxes your child. (e.g. mountain, ocean, different season.)
 Go on a 10 minute walk together.
 Listen to music.
 Take a bath.
 Give every family member a hug.
 Play with clay/play-doh (the sensation of touch is engaging and allows them to just be in present moment)
 Stretch for 10 minutes.
 Read an article or a story.
 Dance to and/or sing a song (or a few songs)!
 Make a dessert (foods like jelly and egg tarts are simple and easy to make).
 Do an experiment (make your own Oobleck: this only uses cornflour, water and some food colour – and it'll keep your kids occupied for a whole afternoon!).
3-Minute Mindfulness Breathing Exercises To Engage The Five Senses
Mindfulness breathing exercises can help to calm your child. Here is a simple 3-minute exercise for you to do with your child:
Firstly, take a few deep breaths slowly, then
Ask your child to name three things that they can see
Ask your child to name three things that they can hear
Ask your child to name three things that they can feel
Ask your child to name three things that they can smell
Let your child sip some water and ask them to name three feelings while they can feel the water down their throat
5 Topics to Explore Your Teenage Child's Thoughts
Once your child is in a calmer state of mind, they are more likely to chat with you about how they are feeling. Building a solid relationship between you and your child enables you to participate more in your child's life.
Below are 5 topics that might be interesting for you to explore more about your teenager children's thoughts and plan for the future.
How is your child prioritizing their tasks throughout the day?
What are their interests and/or hobbies?
What are their goals for the future in terms of further study or career direction?
Do they need help in setting and achieving study goals?
What do they value in life?
We hope that this article gives you some ideas about how to calm and be present with your child during this chaotic COVID-19 pandemic.
Counselling services available during lockdown. Call 8802 1519 for an appointment.