Author: Dr. Richard Zeng (Chinese Medicine)
What is Basal Body Temperature (BBT)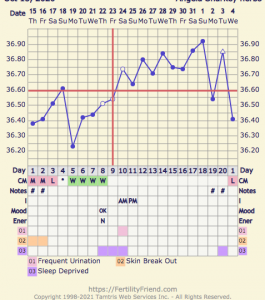 Basal Body Temperature (BBT) is your temperature at rest. It is your body's lowest temperature.
Why Measure Basal Body Temperature (BBT)
Measuring Basal Body Temperature (BBT) is one of the best natural ways to check your ovulation and help you know the best time for conception. BBT reflects changes in progesterone before and after ovulation.
Both your progesterone levels and Basal Body Temperature are low before ovulation;

After ovulation, the level of progesterone rises, and BBT also rises and remains at a high level.
Therefore, measuring BBT means measuring the change of progesterone, so that we can understand the situation of ovulation. By measuring and recording your basal body temperature (BBT), we can tell:
whether you've ovulated during that cycle.

If ovulated, when did you ovulate, and

how is the Luteal Phase function after ovulation.
In addition, if the basal body temperature is measured and recorded correctly, we can have more insight into your  fertility health by analysing the BBT chart and other related symptoms and signs. Based on these subtle changes, we can make some adjustment in diagnosis. Furthermore, change your TCM acupuncture treatment plan in a targeted manner to achieve the best effect.
How to Measure and Record Your BBT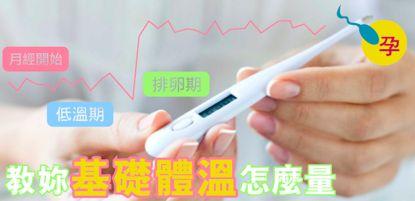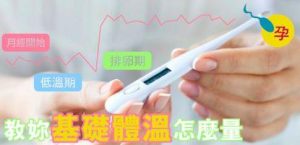 You can download the mobile app for easy recording. We recommend Fertility Friend here
You should have at least 3 hours of continuous sleep before measuring your basal body temperature.
You need to prepare a normal digital thermometer. If you use a glass thermometer, you should shake the temperature the day before using.
It's best to have an alarm clock and try to measure at the same time every day when you wake up (not when you get up). It should be the same on weekends.
If you wake up too early or too late, it is best to make a note on the chart of the day.
Measure your body temperature directly when you wake up in the morning (do not do anything before this –like going to the bathroom or give your husband a hug…).
There are two ways to measure body temperature: oral or transvaginal

Oral: Put the thermometer deeply between the root of the gum and face. Make sure your mouth is close when measuring;
Transvaginal: Transvaginal will be more stable, temperature may be slightly higher than oral.

Record the temperature immediately after recording.
Draw a cross at the appropriate temperature and make a line chart, if record manually.
If the temperature is between two numbers on the glass thermometer, always take the lower number.
Record anything like emotional stress and illness such as a cold, fever, etc.
Should you have any questions please feel free to  contact us or call us to make an appointment.