Dr. Mira An
Acupuncturist Chinese herbalist Ringwood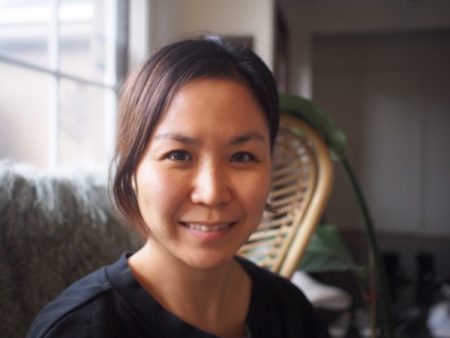 Dr. Mira An
BAppSc(Human Biology) BAppSc(Chinese Medicine) BSc(Nutrition)
Registered Doctor of Chinese Medicine
AHPRA. CMBA
Accredited Practitioner Member of Australian Acupuncture & Chinese Medicine Association (AACMA)
Mira is an experienced acupuncturist, herbalist, and excited to join Almond Wellness Centre team to offer her expertise in women's health, fertility, postpartum recovery, dermatology and skin rejuvenation.
Her core therapies are Acupuncture, Chinese Herbal Medicine, Nutrition consultation and Holistic Skincare.
Mira was born in a Korean family and growing up in Asian culture and heritage. Her expertise is grounded in the classic wisdom of TCM, and treatment aims to regain balance, creating harmony within self and universe.
"TCM is holistic and has strength in restoring vitality in all dimensions of body, mind and soul."
Her treatment value client education, which brings powerful strategies, that establishes the long-lasting result of wellbeing to her client. She believes TCM excels in many modern diseases from chronic pain, fertility, and eczema, sleep difficulty to anxiety.
Mira is a clinical supervisor teaching in Chinese Medicine department at RMIT University and she is the ever-passionate teacher as well as active learner, delightfully working with her students.
Treatment & Service Provided
Acupuncture
Chinese herbal medicine
Auriculotherapy (ear acupuncture)
Scalp and distal acupuncture
Cupping
Moxibustion
Tui Na (Chinese massage)
Specially interested areas
Mira uses Traditional Chinese Medicine (TCM) to treat skin disorders, restore health and bring natural radiance to the skin. Active practicing & researching for a decade, she observed a holistic approach of TCM had a powerful impact on a broad range of chronic conditions and also improving general skin complexion, texture and radiance.
"Beauty start in your heart"
Mira's whole body treatment takes care of your digestion and menstrual period. Hormone balance and a happy gut is the prime start point of her skin work. A healthy body is where all the healing begins and your skin radiant from within.
Mira is specially trained in dermatology department in Korea KyungHee University hospital. She uses the integrative technique of acupuncture and herbal medicine to resolve the following common skin problems:
acne
rosacea
shingles
eczema, and
psoriasis
Experiences & Qualifications
Alumni, Yonsei University in Korea, she completed Bachelor of Ecological Science, studied Nutrition environmental design
Completed her double Bachelor degree of Applied Science, Human Biology and Chinese Medicine in RMIT University
Clinical internship at the world-renowned Kyung Hee University hospital in Seoul, completed clinical training in dermatology, gynaecology and reproductive health.
Further study of Classic Five Element Acupuncture and Master Saam Acupuncture
Certificate in Cosmetic Korean Medical Therapy (Association of Korean Oriental Medicine)
Certificate in professional training of acupuncture face lifting therapy (Association of Korean Oriental Medicine)
Clinical laser therapy and Intense Pulsed Light for dermatology and Scar repair AILT
Available Day & Time
Dr. Mira An is currently available at Ringwood clinic on:
Monday 10am-6pm
Wednesday: 10~3pm
Sunday 9am ~2pm (by appointment only)
Question or need an appointment? Contact us here