Well Ageing Program with Facial Acupuncture
Improve appearance without compromising your health
Cosmetic Facial Acupuncture Special Offer
$20 off first session
Get $20 off your first session when book with Dr. Mira An Before 31st Dec.
Call 8802 1519 to book now!
Want to have joyful and healthy skin with wellness from inside?
We are dedicated to restore skin health with powerful wisdom of TCM and acupuncture
Our unique treatment include
F.A.C.E. Acupuncture
Post laser procedure recovery
Scar treatment
TCM based high performance herbal treatment
Herbal medicine to target internal imbalance(optional)
Facial Guasha for lymphatic drainage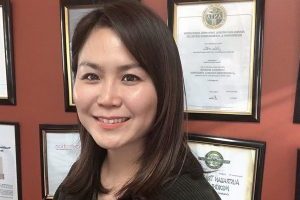 Dr. Mira An
Your Acupuncturist at Ringwood
BAppSc(Human Biology) BAppSc(Chinese Medicine) BSc(Nutrition)
Available at Ringwood clinic on Monday, Wednesday and Sunday (by appointment only).
Restore health and bring natural radiance to your skin
Dr. Mira An is specially trained in dermatology department in Korea KyungHee University hospital. Active practicing & researching for a decade, Mira observed that a holistic approach of TCM has a powerful impact on a broad range of chronic conditions and also improve general skin complexion, texture and radiance.
Mira's integrative approach is to
Awake best possible skin health and complexion
Take care the optimum balance of your body
Aim the emotional and physical harmony to improve wellbeing and vitality as a whole.
The management philosophy is – Healthy and well ageing without compromise of true health and wellbeing of body and soul, As :
A healthy body is where all the healing begins and your skin radiants from inside out
Hormone balance and a happy gut are the primary aiming points of her skin work.
Through constructive lifestyle regimen and treatment, your skin regain its optimal state and glow.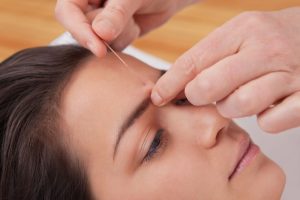 Facial acupuncture
Highest grade disposable needles
Increase blood flow, lymphatic drainage and circulation of face
Calming relaxing and comfortable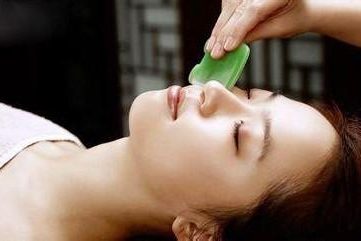 Jade Guasha
Activate improve facial blood and lymphatic circulation
Increase the effectiveness and penetration of your skin care products' treatments.
Works on lifting, sculpting your neck, jaw, brow and cheek lines.
Reduces congestions and fine facial lines.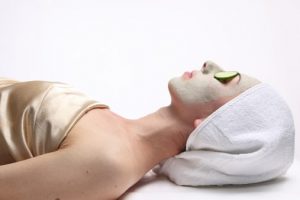 Herbal masks
Promote smoother, finer, younger-looking skin;
Help skin to rejuvenate and regenerate;
Detoxing skin surface and resetting barrier;
We use the most effective of clean and natural exfoliants, masks, and herbal skin preparations.
What is cosmetic facial acupuncture?
Facial acupuncture, or cosmetic acupuncture is the use of extra fine acupuncture needles for rejuvenation purpose.
Facial acupuncture improves the look and health of skin and aids in overall glow of skin.
Needle release tension & rigidity of facial tissues suffering from stress and worry hence improves skin looks.
It helps bring more oxygen and blood supply to the skin surface.
As you know that no two faces are alike. It is important to realise that facial treatments are unique and depend on your area of concern.
Cosmetic Facial Acupuncture FAQ
How many sessions do I need?
Facial acupuncture typically consists of a series of sessions for the best results initially starting with weekly sessions.
Clients will also be asked to do some small changes in their facial regime to further solidify the improvements.   Every person will achieve different results but some can see a definite change from the first session especially with brightness of the complexion. And as underlying causes improve you will see even more results.
A series of 8-10 regularly treatments is recommended for best results.
Patients should bear in mind that the epidermis (surface layer of skin) renews itself every 30 days). Results are not permanent but may last for a couple of years with maintenance treatment every 4-6 weeks.
What is GuaSha?
GuaSha is ancient Chinese healing technique of stroke and it promote microcirculation of soft tissue by enhancing blood supply and oxygen. Unlike most modern anti-ageing methods like botox& fillers, Gua Sha unblock stagnant energy. It improve rigidity and tension of neck, jawline hence improve toxin drainage and improve natural radiance.   
Are there Any Side effects?
Acupuncture treatments are generally gentle and safe.
The most likely effects post treatment include flushing of the face which is very normal and related to the increased circulation of blood to the face.
Occasionally minor and temporary bruising may occur at the site of needle insertion.
This is usually painless and resolves itself after a couple of days.
Plans and Pricing
At Almond Wellness Centre we offer a range of facial services to suit most complaints.
---
Cosmetic Facial Acupuncture Initial Consultation
75 Minutes
Skin analysis and Questionnaire
Traditional Chinese Medicine Consultation and diagnosis
Facial acupuncture meet Jade GuaSha technique boosting radiant health of skin
Individual Chinese herbal mask
Acupuncture to treat constitution and localised concerns on the face
Facial Acupuncture for Anti Aging & Rejuvenation
60 Minutes
Facial acupuncture meet Jade GuaSha technique boosting radiant health of skin
Designed to suit those wanting to target deeper wrinkles and facial imbalances
Customised needle combination for individual need
Individualised TCM based natural herbal mask
Facial Acupuncture for Congested or Problematic Skin
75 minutes
Facial acupuncture meet Jade GuaSha technique boosting radiant health of skin
Acupuncture to treat constitution and problem on the face
Body & Facial Acupuncture
Individualised TCM based natural herbal mask
---
Question? Interested in making an appointment?
$20 off first session before 31st Dec 2019
Call 03 8802 1519
to see Mira Now! Available on
Monday, Wednesday, Sunday (by appointment only)
Address: 31 Wantirna Road, Ringwood, Vic 3134
Or Message Us here