Tracey Byrne
Acupuncturist, Chinese herbalist, Remedial massage therapist Coburg and Ringwood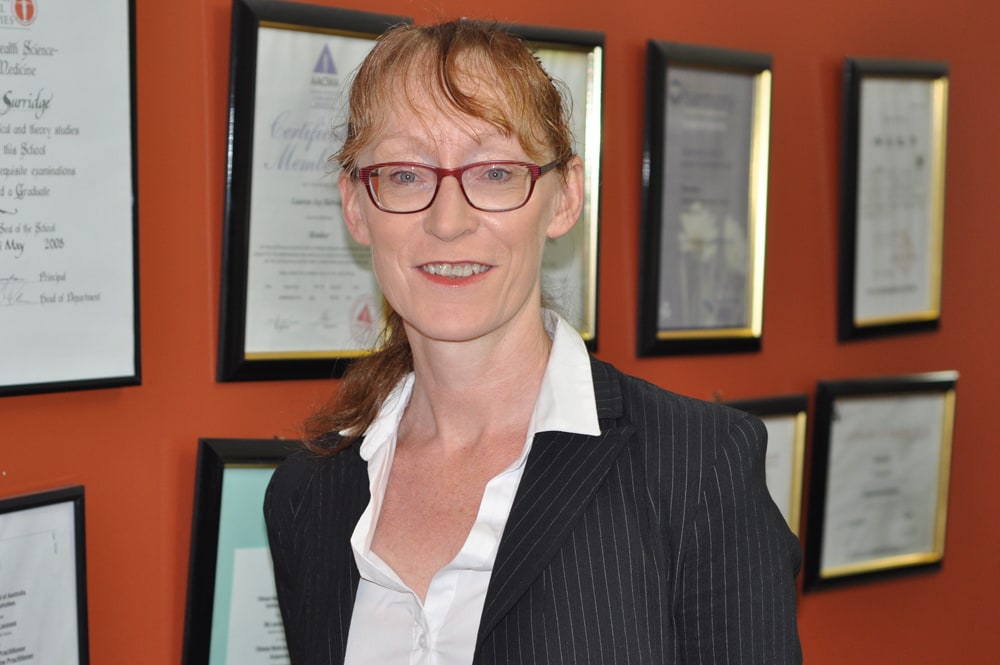 Tracey Byrne
BAppSc (Chinese Medicine), BAppSc (Human Biology)
DipAppSc (Remedial Massage)


Registered Acupuncturist and Chinese herbalist Australia
Remedial massage therapist
Accredited Member of Australian Acupuncture & Chinese Medicine Association (AACMA)
Tracey Byrne is a registered Chinese Medicine practitioner with the Chinese Medicine Board of Australia.
Tracey holds a double degree from RMIT in BAppSc (Chinese Medicine) and BAppSc (Human Biology).She completed her clinical internship at the Jiangsu Provincial TCM Hospital in Nanjing, China. She also holds a DipAppSc (Remedial Therapies).
Tracey has been a practising Remedial Massage Therapist for 12 years and utilises various techniques including Massage, Reflexology and Manual Lymphatic Therapy. She also teaches in the Massage Department at NMIT.
Now she utilises both acupuncture and Chinese herbs in her treatments. Musculoskeletal conditions, headache and menopausal symptoms are key areas of Tracey's concern.
Tracey has also been practising Tai Chi and Qi Gong for over 8 years and believes that finding balance in your everyday life is a key factor in promoting and maintaining good health.
Treatment and Service provided
Acupuncture, Chinese herbal medicine
Remedial Massage therapy
Reflexology
Manual Lymphatic Drainage Therapy
Specialising and interested areas
Musculoskeletal conditions
Pain management: headache, migraine, arthritis;
Women's health: period problem, menopausal symptoms
Available Day and Time
Dr. Tracey Byrne is available at both Coburg and Ringwood clinic:
Coburg clinic:
Tuesday: 11am ~ 6pm
Wednesday: 12pm ~ 8pm
Sunday: 8am ~ 3pm by appointment only
Ringwood clinic:
Monday: 2pm~7pm
Thursday: 2pm~7pm
Question or need an appointment? Contact us here